09.12.2016 - 11.12.2016
10-8pm Each Day
Zorba the Buddha (7, Tropical Drive Mehrauli-Gurgaon Rd Ghitorni)
New Delhi, India 110030 / Google Map
Organizer(s): James Stevenson
Speaker/Facilitator: Binoy Milton Dsouza | Laurie Handlers | Lin Holmquist | James Stevenson | _ _ | _ _
Welcome to the first ever ISTA conference in India (or Aisa for that fact..)!
A land that lay down so much of the spiritual paths that we walk today and especialy Tantra. The theme of the conference will be around integrating the masculine and feminine a hot topic in the world today. The intention is to promote respect, understanding and honoring between these polarities and as we understand that regardless of gender these forces reside within us and it is through listening to the needs, wants and desires of each that we can start to integrate and become whole in our unfolding potential.
We intend to promote respect, understanding and honoring between these polarities. To understand that regardless of gender both these forces reside within each of us so listening to the needs, wants and desires of each part in order to integrate and become whole.
There will be a range of different workshops and presentation options from a host of international teachers throughout the weekend starting with an opening Ceremony at 6pm on Friday the 9th Nov and finishing with a closing party on the evening of Sunday the 11th Nov. There will also be a Sacred Cacao Ceremony on the evening of the 10th.
Set in beautiful eco village in the luscious outskirts of Delhi, 30min taxi ride from the airport. Multiple presentations, workshops and rituals will be availayble throughout the weekend in various spaces, with meals times being the social meeting place for us all with the bubbling creativity that is emerging.
Start: 3pm on the 9th December to 11pm on the 11th December.
Venue: Zorba the Buddha eco Village, New Delhi, India.
Confirmed Teachers:
Andrew Barnes
Andrew Barnes is an internationally acclaimed Tantric sex, relationship, and orgasm coach, sexologist, speaker, master bodyworker and author of Heart of the Flower and Relationship Tantra. Andrew is the developer of Tantric Body De-armouring, and over the last several years he has been running courses worldwide in this ever popular modality.
Laurie Handlers
Laurie Handlers is a sex educator, movie producer, radio show host, author, and intimacy coach. She holds a Masters in Education and a Bachelor's in Psychology and Sociology. Her career includes over thirty years as a corporate change consultant, individual empowerment coach and international seminar leader.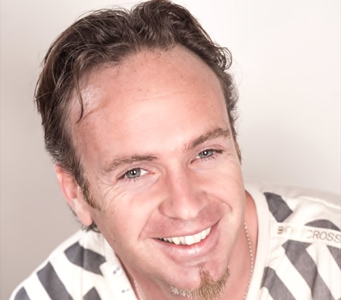 James Stevenson
James's passion is to help call forth our human potential and our soul. His weave brings together the cutting edge of Neuroscience, Tantra, Biodanza, Energy Work, Integral theory, Earth Medicine and Taoist practices to create a spirituality that is rooted in the body. His evolutionary approach is to integrate all lines, levels, states and parts of ourselves in bringing forth our fullest potential.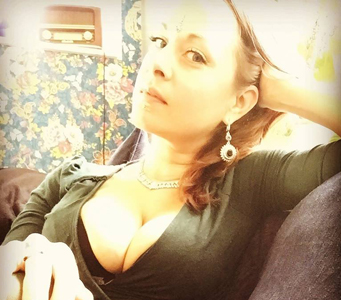 Lin Holmquist
Lin started her spiritual journey early in life. Through exploration of the nature science and shamanism, her search brought her to India and the practice of yoga and tantra. She is educated yoga teacher, yoga therapist and advanced white tantric meditation. Later she received a full initiation in left hand tantra and since then she has been following the energy of kundalini and the truth in her heart.
She runs a studio in Sweden where she hold space for people to explore yoga and tantra. She also arrange Sweden's biggest tantra festival and yoga festival. Her passion in life is to follow joy, truth and love and to spend time with other people, guiding them to open up to their innermost longing, their power and their truth.
Estera Saraswati
Estera is a Tantra teacher rooted in a wisdom of traditional Tibetan Tantra. She is also a skillful temple art priestess and shaman, ISTA Faculty. Being a vessel for Dakini Wisdom, she is a healing space for reconciliation of Eve and Lilith that brings oneness to patriarchal split between mother and lover, spirituality and sexuality, body and mind, light and darkness, domestication and wilderness, men and women, humans and planet.
She is a cutting edge visionary-woman, artist, activist and natural birth advocate. Her personal background is Tibetan Tantra, transpersonal psychology, shamanism and temple arts. Estera is one of first leaders of sacred sexuality movement in Poland. She is a part of Tamera Global Love School peace projec
Roxanna Yadollahi
Roxanna works on one side as a counsellor for companies and self employees and on the other side as a transformation coach, trainer and bodyworker. She has a background as a marketing specialist, graphic designer, author, part-time flight attendant and organizes workshops, trainings and other events for amazing guest facilitators and herself too. She has several different types of trainings and educations such as certified energetic, systemic coach, management trainer, relaxation trainer, Pranic Healing and some further body therapies.
Roxanna has journeyed spiritual, therapeutical practices and complementary medicine for over 14 years and worked with a lot of amazing teachers around the world.
Binoy Milton
Binoy is was born in India, and growing up he was facinated by the mystical aswell as the potential of science and technology. He's spent the last 10 years living in Europe, traveling and learning three new languages. He also stumbled upon Argentinian Tango, and through the process of learning, dancing, and teaching Tango.
He discovered a bunch of modalities (movement/bodywork-related) over a decade-long journey that supported me to learn "how to learn". He's always had a deep longing to understand the meaning of life. When he finallly allowed myself the vunerability of exploring his own sexuality, his heart burst open. Tantra has supported him to celebrate the dance of the intuitive and rational inside of himself.
Full Conference Residential - 220 Euros (include food & dorm accommodation) - Indian Price: 16000Rps
Full Conference Non- Residential - 172 Euros (includes food) - Indian Price: 12600Rps
Saturday Only Day Pass - 82 Euros (includes food) - Indian Price: 6000Rps

The Venue
The training is held at an eco village on the outskirts of Delhi called Zorba the Buddha. It is is held is a three-acre property that includes award-winning gardens, work studios, accommodations, a meditation hall, a common building, dance and performing arts hall, and outdoor performance spaces as well as many beautiful water features.
The buildings are in accordance with the ancient wisdom of Vastu, which harmonizes man-made structures with their natural environment. Click here to view the website
Food includes 3 delicious and very healthy vegetarian meals a day – starting from Dinner on the 9th at 7pm, until Dinner on the 11th.