Crystal Dawn Morris
About: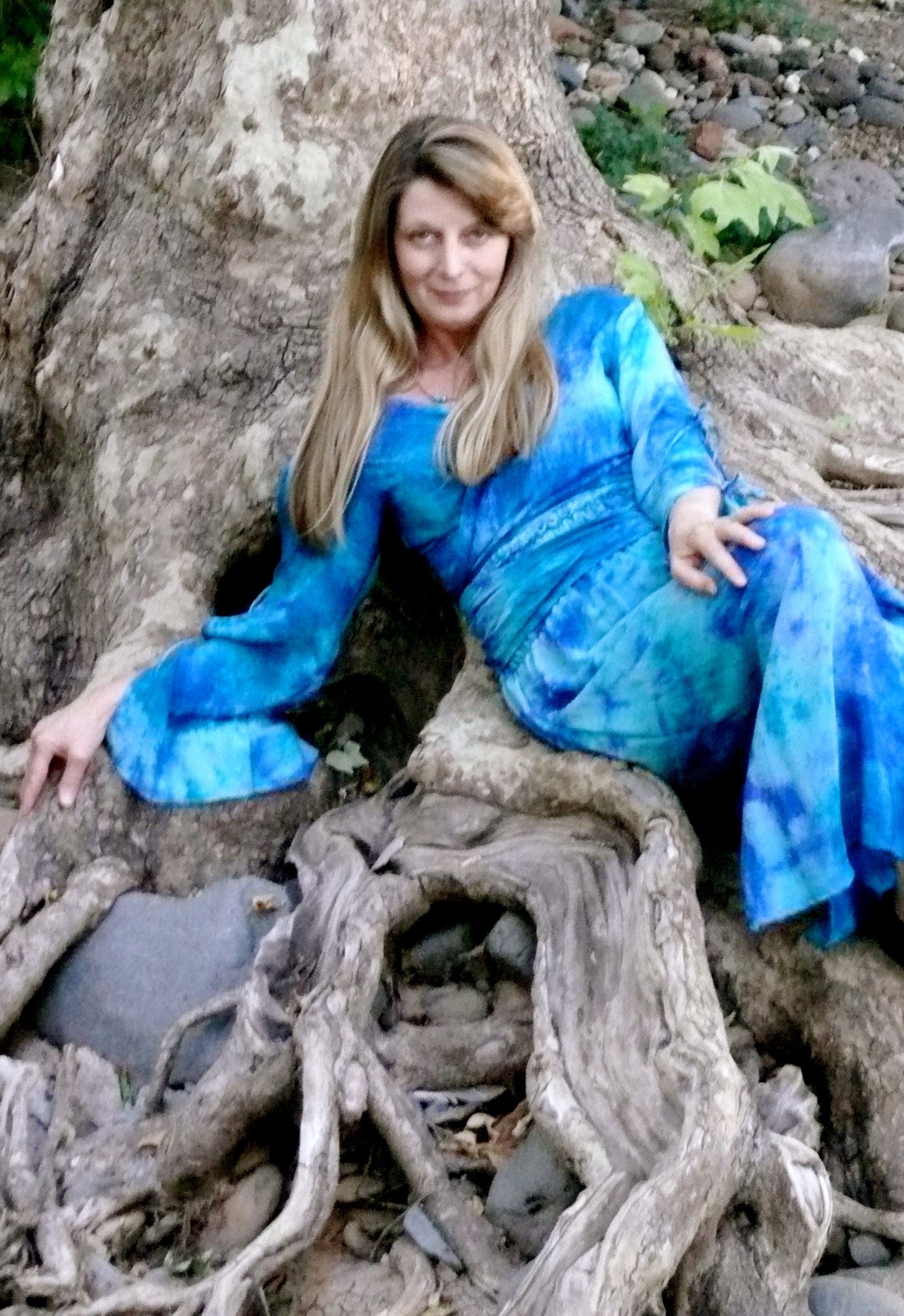 Crystal Dawn Morris is the founder of an online school called TantraVersity.com . and Tantra for Awakening. She is a Tantra Teacher, Love and Freedom Coach and Spiritual Midwife. Crystal is on the faculties of the International School of Temple Arts and Venus Rising University. Her mission is to be a catalyst for global transformation by helping people to awaken to their true nature. She is dedicated to guiding people to live a more conscious, connected and juicy lives. Crystal offers coaching in-person, over the phone and via Zoom. She lives in Sedona, AZ USA. Crystal teaches internationally and online.
Her courses, workshops and private coaching sessions give people practical tools for creating an ecstatic life. She is known for her warmth, enthusiasm and ability to create a safe space where magic unfolds. Crystal Dawn's humor and playfulness create an enjoyable learning environment. She is passionate about sharing Tantra with the world because it awakens people to their true natureand allows them to move beyond suffering and experience a life of ease and flow.
Crystal Dawnand Laurie Handlers have created a mentoring program to help students navigate the terrain of becoming a Tantra Facilitator with grace and joy. This 2 year program begins in January and will soon be available online at TantraVersity.com
Tantra supports the recognition of Truth in every aspect of life, from the mundane to the mystical. The embodiment of Truth opens a "field of being" so each moment is met with presence and allowed to "be as it is." This creates a sense of ease, vitality and well-being in life.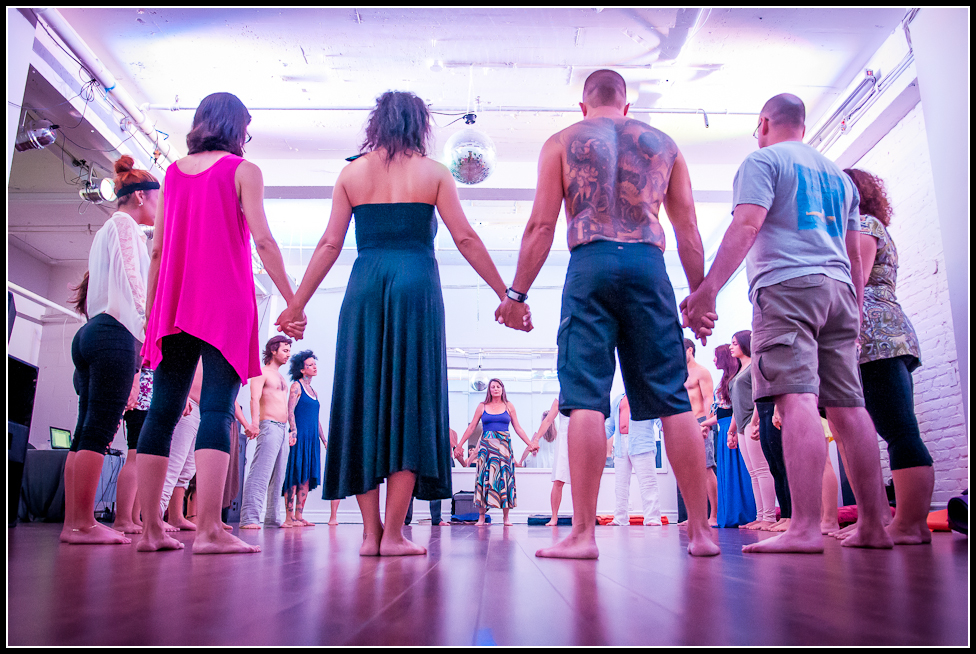 Crystal Dawn's Tantra studies began in 1989 when she had a spontaneous kundalini awakening that changed her life. Her formal SkyDancing Tantra training started in 2003 with Margot Anand, best-selling author of The Art of Sexual Ecstasy. Crystal Dawn was a certified by Margot Anand as SkyDancing Tantra Teacher from 2007-2014.
Crystal Dawn is a Certified Shamanic Breathwork Facilitator. Her shamanic path began as a child who connected to Spirit through the natural world around her. She began studying shamanism for her personal healing in 1985. She has had a shamanic healing practice since 1995. She has studied with Venus Rising Institute, The Foundation for Shamanic Studies, Sandra Ingerman and numerous Native Medicine People since 1992.
Crystal draws on a diverse background of life experience; she has two grown sons and five grandchildren, she has been an RN, Nurse-Midwife, Reiki Master, Shamanic Practitioner and minister. Her ministry began in 1995, it is committed to planetary awakening through meditation, self-inquiry, Tantra, shamanic healing, breath work, sacred sexuality, spiritual coaching and the arts. Ceremonies of initiation and transformation are available for her congregation.
Crystal Dawn has over 30 years experience as a healer and teacher. She is well versed in internet marketing and social networking. She offers coaching in these areas as well. Find her on FaceBook and Twitter. She lives in Sedona, Arizona where she practices yoga, meditates, and celebrates an ecstatic life. Crystal is committed to creating Tantra community. Please contact her if you are interested in taking a course, sponsoring a workshop in your area, desire private coaching sessions or would like her to speak at an event. She is also happy to be a resource if you have questions about living an Bliss-filled life.
Articles by Crystal Dawn Morris
5 Keys to Soulful Sex – The Eye Gazing Meditation
A Tantric Practice to Activate and Clear Your Energy
Awakening the Full Body Orgasm – Better Sex Tonight
Tantra – Experience Ecstasy – Explore the Sensory Awakening Ritual
Become a Better Lover – Give Your Goddess These 3 Gifts
Tantra – 10 Keys to the Art of Pleasure
"My husband and I attended the Tantra 4 Awakening course this weekend. It was a tremendous experience for us personally and as a couple. Frank, Crystal and Jim were able to create a sacred space where everyone felt not only safe, but comfortable to explore their inner personal workings. The instructions were clear and the music phenomenal. Each exercise we did was enjoyable and fun, touching on our inner child. I personally learned a great deal about myself and healed areas of my life. I thought this course would be mostly about sex, but it wasn't. It was something much more profound. It was a journey of trust, sharing, learning and expanding. I would highly recommend this course to any couple and to any single person wishing to connect and grow. At the end of the class every single person was changed and had only high high praises of their experience. Thank you !!!!!! " Feb. 25, 2013 Jennifer Lynn Walker, Montreal, Canada
"Crystal introduced me to Tantra 5 years ago at the age of 45. It was such a life-changing an experience that I now refer to Crystal as my 'maker.' It's as if I was reborn in my mid-life. If you had told me at 45 that it's possible for a man to become multi-orgasmic and ride waves of bliss to higher and higher levels and become a far better lover and mate, I would have laughed! It's been a far more profound transformation than just sex; it's opened my heart and mind as I now ask 'what else don't I know?" Robert, Sedona, AZ
"Beyond the American misunderstandings of "tantra" is this glorious workshop (Awakening the Ecstatic Body-Opening the Path to Bliss) of total aliveness--body energy, mental creativity and spiritual openness. Crystal Dawn Morris is a magical facilitator, who orchestrates a profound yet simple set of experiences for enhancing love, joy and connection to humanity and the Divine." Larry Rosenberg, Ph.D, Sedona, AZ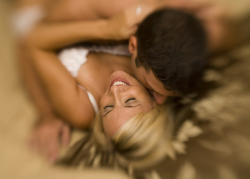 "I have been practicing and assisting at Tantra workshops since 1994. After working with many teachers, some world renowned, around the US and in India, I am delighted to say that it is a privilege to experience the quality, expertise and depth of Crystal Dawn's "Tantra for Awakening." Her dedication to pleasurable learning and to truly being present in the moment is an experience not to be missed. Where else can pleasure happen but in the moment? She is fresh, extremely knowledgeable and full of tantric energy." CK, Sedona, AZ
Curriculum Vitae for Crystal Dawn Morris MA
Professional Experience
2015- Co-organizer of the 14th Annual ISTA Conference on Sexuality and Consciousness
2015- Developing on-line courses in Tantra, Intimacy and Awakening
2014- ISTA Lead Faculty with events in USA and New Zealand
2014- Teaching Nondual Awareness Meditation and Self-Inquiry Practice
2013- Co-Facilitated ISTA Level 2
2012- Facilitated ISTA 1 Trainings in England and Denmark.
2012- Pelvic Heart Integration Trainings with Deborah Taj Ananpol in Ireland and London
2011- Venus Rising Association for Transformation, Certified Shamanic Breathwork Facilitator and Shamanic Minister
2010- ISTA Training 1, Spiritual Sexual Shamanic Practitioner and Facilitator.
2007- Total Integration Training with River and Diamond Jameson
2007- 2014- Certified SkyDancing Tantra Teacher and Coach in USA, Canada, Europe and New Zealand
2003- Present – Focused practice and study of Tantra, mediation and self-inquiry.
2000- 2005- Facilitated several on-going healing groups, shamanic groups and women's circles.
1997- 2000- Studied with Michael Harner, completing the Foundation for Shamanic Studies, 2 Week Intensive and Advanced 3 Year Training for Shamanic Practitioners.
1993-1997- Completed 4 year training with Ellen Fishburn called, Giving Spirit Form including monthly sweat lodges and annual vision quests.
1995- 2005- Wise Ways Healing, shamanic healing and spiritual consulting practice.
1995- Soul Retrieval training with Sandra Ingerman. Became a minister with the Spiritual Healers and Earth Stewards Congregation.
1994- Reiki Training and Initiations to Master Level
1992- Basic Shamanic Journey workshop with Michael Harner
1991- 1995- Founded the Wolf Lodge a shamanic drumming, journey and sacred art circle that met twice a month in Sonoma County for personal and community healing.
1991- 2007- Worked as a Certified Nurse-Midwife in a variety of settings.
1989-1990- Had a homebirth practice, called Midwifery Care, in San Francisco,CA.
1988- Became a Certified Nurse-Midwife.
1988- Spontaneous kundalini awakening. Began reading and learning about Tantra.
1986- UCLA Certified Lactation Educator.
1984-1989- Worked as a RN in Labor and Delivery.
1972-1990- Personal study of Earth-based, Body-based and Goddess Spirituality. Entrepreneur, wife and mother.
1971- At the age of sixteen I had my first Samadhi experience which lasted for 7 days.
1967-1971- Explored meditation, yoga, Eastern religion and a variety of spiritual interests.
Educational Background
Masters Degree -Shamanic Intuitional Practices (2011) Venus Rising University
Bachelor of Arts-Humanities (2000) New College of California, Santa Rosa Campus
Certificate of Nurse-Midwifery (1987) UCSF/SFGH, San Francisco, CA
Associate of Science in Nursing, (1984) College of the Desert, Palm Desert, CA